...Bacchus rise conform de Griekse mythologie the god of the party's, drink and later also of de sex. he was the son of Zeus en Semele. they organise party's for him and the bacchanalen, in the antiquity party's with wild nocturnal procession...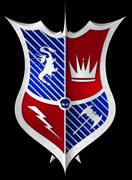 Home of KoC
Welcome on the page of Bacchus-Utd.
This site is making with the intentional to help you to go fast surfing the site's of ouwer friends of K.O.C!
You can click on the banners, and you surf to the site.
Kings of Chaos is a massive multiplayer online internet game where you create an army and try to destroy other people's armies. You get four different races: elves with a 22% Covert Bonus, orcs with a 30% Attack Bonus, dwarves with a 35% Defend Bonus and humans with 20% Income Bonus
So if you think that this game sounds interesting, go to Kings of Chaos and register for free.
click here Bacchus-Utd Rulezzzzzzzz
Here can you click the players!

This forum is making by KOC

Legendofflanders Forum